The m5 uses the vs1000 chip from VLSI.
The m5 has all the same functions as the S100 plus some extra features like bookmarking and earphone spatial processing. It uses Ogg Vorbis as the file format and can produce much higher quality sound (approaching CD quality audio). The storage medium is microSD or microSDHC, so vast quantities of audio can be accessed using this player (potentially thousands of hours of audio). The use of Ogg Vorbis also makes it suitable for high quality reproduction of music.
The m5 uses a BL-5C lithium battery (as used in many Nokia cellphones) which is recharged via a mini USB port at the top of the device.
The m5 is a simlar size to the S100 - 110x68x25 mm. It has a built-in speaker as well as a standard 3.5 mm stereo earphone socket. The m5 is considerably louder than the S100 and the m7 and is suitable for listening by a reasonably large group of people.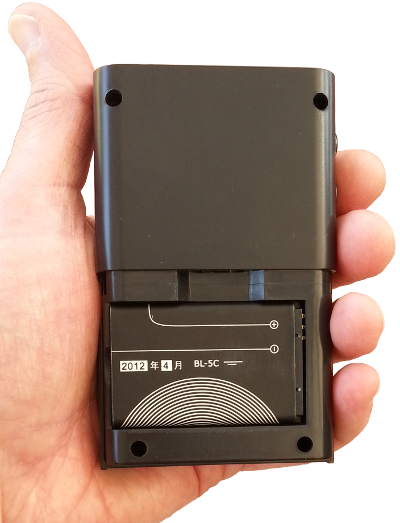 The button functions are as follows:
Power/Play/Pause
Next Book/Next Bookmark
Previous Book/Previous Bookmark
Next Chapter/Scroll Forward
Previous Chapter/Scroll Backward
Category Selection/Save Bookmark
Volume+/Repeat Chapter/Earphone spatial processing
Volume-/Repeat Chapter/Earphone spatial processing